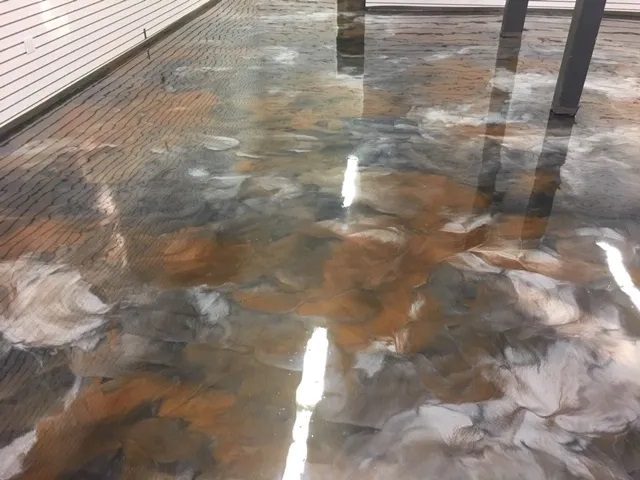 Unlimited Colors and Design Options
Now you can beautify your home, office, workshop, garage, or plant with a unique resilient epoxy floor coating that requires no wax. Available in many colors.
A liquid floor, when applied, cures to a beautiful decorative surface that ends with scrubbing, stripping, waxing, and buffing. Epoxy garage flooring is the ideal location for the seamless poured flooring.
If you want beauty, durability, and ease of maintenance, install an epoxy floor.
Hygienic, Safe, and Slip Resistant
For areas that require a safe, slip-resistant, clean, and aesthetically appealing flooring solution, epoxy floors provide exceptional value and performance over pre-engineered floors.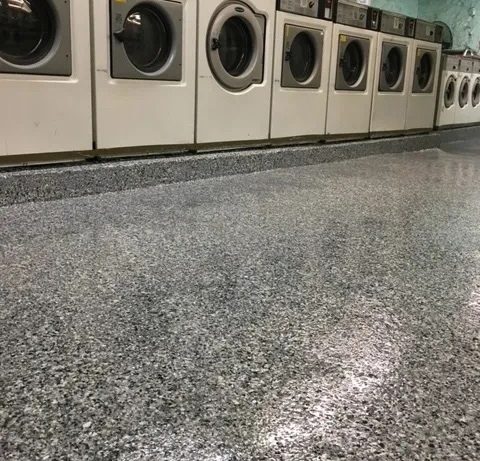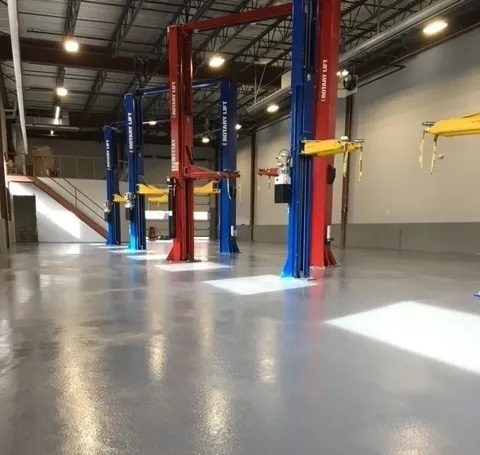 Epoxy floor coatings consist of a 100% solid resinous material that cure to a high gloss finish that is stain resistant and highly washable.
Ideal for Residential and Industrial Applications
Odorless, non-toxic, and authorized for use in food handling areas. Epoxy flooring offers exceptional resistance to wear and abrasion.