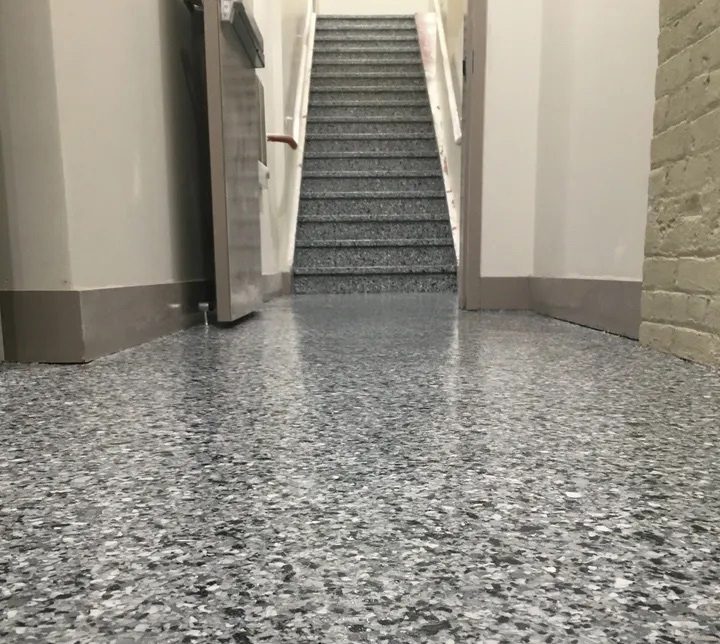 Waterproof and Protect Your Basement Floor

ATK Epoxy Floors offers epoxy flooring basement services in Staten Island. Whether using your basement for storage, family activities, an at-home business, or a combination, epoxy flooring is a fantastic long-term solution for covering cold, plain cement.
Basement Floor Epoxy: The Process

At ATK Epoxy Floors, we work with clients to provide long-lasting, beautiful flooring tailored to the specific floor plan of each basement. Before getting started, we'll analyze your basement and discuss what you've envisioned. Whether this is your space for family activities, working out, storing extra items, or working on projects, we want to provide the best flooring solution.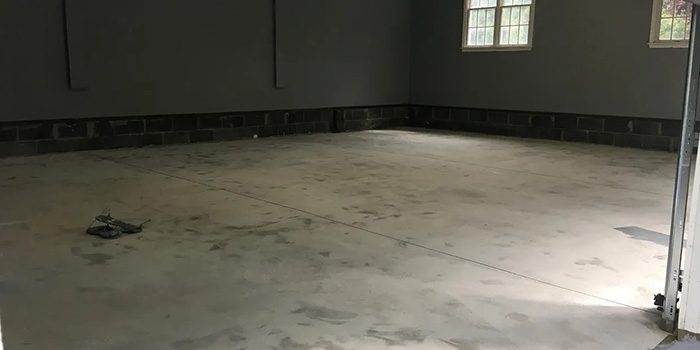 Once we've assessed the area and you've chosen the color and design you'd like, we begin prepping the floor. Epoxy bonds best with clean, smooth surfaces. Your basement should be free of dust, particles, debris, cracks, and rough spots. We'll help you clean and sand the floor, repairing and filling cracks as we go.
After we've prepared the floor, we apply a special primer to help the epoxy adhere throughout the room. We then apply the first coat of epoxy, let it dry, and apply as many consecutive coats as your basement requires. Starting at the furthest corner, we pour the epoxy mixture and smooth it evenly toward the exit. Once the epoxy is dry, you're free to enjoy the results!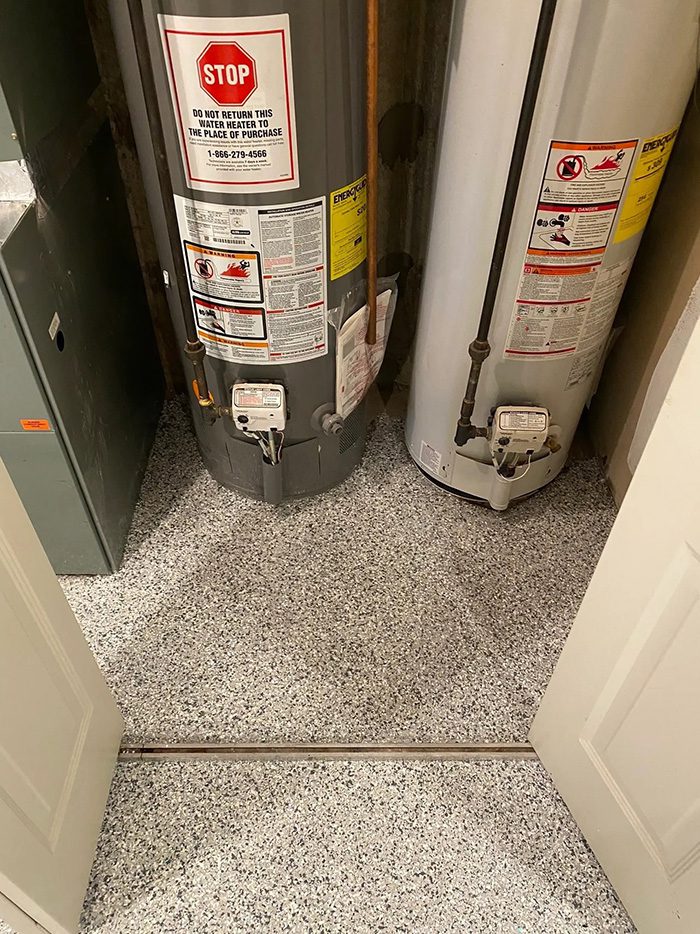 Staten Island Flooring: Why Epoxy?

Homeowners throughout the Staten Island area are finishing their basement and garage floors with epoxy. Why? Because not only is epoxy durable, safe, sanitary, and long-lasting, but it's also one of the quickest ways to give your basement a practical yet beautiful upgrade.
Epoxy finish is glossy, with unlimited colors and designs available to perfectly match your home. Choose from solid, matte colors to mixed, shimmery flecks. ATK has a wide selection of colors and designs for every customer's preference. This completely resinous material is an easy way to maintain a classy look, upgrading your basement apart from dirty, unfinished concrete.
To keep your epoxy basement floor looking sleek and fresh, be sure to clean it regularly. Scratches and scuffs will naturally accumulate over time, especially if you use your basement almost every day, but you can easily maintain the shine of your new floor. A bucket of soapy water with a gentle detergent will do the trick. Simply pour the soapy water onto the floor and gently scrub your basement with a mop or push broom. We recommend doing this quarterly or once per season to keep your floor in optimal condition.
Why Choose ATK Epoxy Floors for Your Basement?

At ATK Epoxy Floors, we proudly maintain a track record of thrilled customers. Check out any of our photo galleries to get a glimpse of our flooring expertise. Our flooring professionals work efficiently to give you top-quality results you're sure to love. The secret is taking time to get to know you and your needs, especially when it comes to the way you've envisioned your upgraded basement.
If you have any questions about pricing, the application process, or how epoxy works, we will be happy to help. Contact us today to learn more about how you can enjoy this modern flooring solution.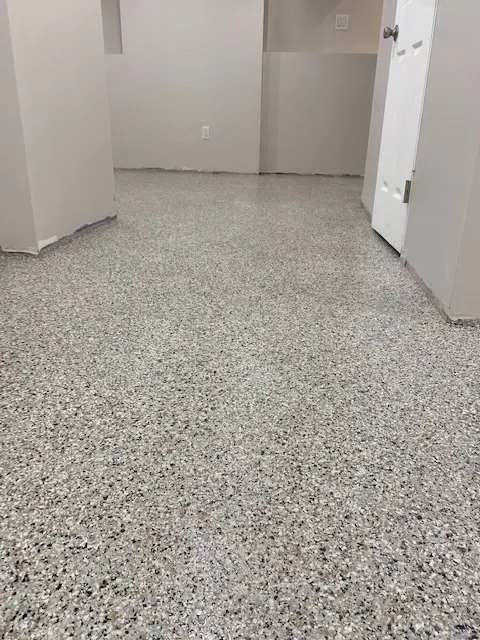 Finish Your Basement Today with Epoxy Flooring
Tired of looking at that unfinished concrete floor? An epoxy floor coating will beautify and protect your basement floor for everyday use. Update your basement with a seamless poured flooring that can give a fresh new look to your finished basement and handle the high traffic and waterproofing you need for your basement. ATK Epoxy Floors offers epoxy flooring basement services in Staten Island.
Free Estimates for your Epoxy Flooring