Welcome to
ATK Epoxy Floors

At ATK Epoxy Floors, we bring over 25 years of industry experience and expertise to every project. As a second-generation family owned and operated business, we take pride in delivering superior-quality epoxy flooring solutions tailored to our customers' needs.
Comprehensive Flooring Solutions for Every Need

We offer a comprehensive range of epoxy flooring services to cater to the diverse needs of our clients. Our skilled team is adept at handling various projects, including residential and commercial spaces. From basement flooring to garage epoxy coatings, we have the expertise to deliver outstanding results.
Our seamless poured flooring ensures a professional and sleek finish, while our epoxy coatings provide durability, waterproofing, and easy maintenance. With ATK Epoxy Floors, you can expect exceptional craftsmanship and attention to detail, transforming your space into a beautiful and functional area.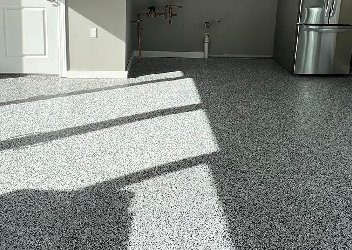 Residential Services
Enhance your home with our waterproof and durable epoxy flooring solutions. Our seamless poured flooring adds beauty and durability to high-traffic areas, from living rooms to kitchens...
Read More!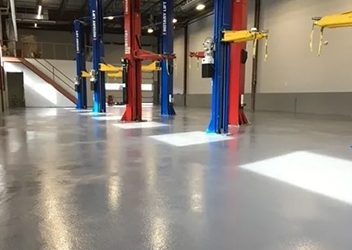 Commercial Services
Our seamless poured flooring gives your commercial space a professional and clean look. Ideal for water-prone areas and high foot traffic, our commercial epoxy flooring solutions are designed...
Read More!
Unrivaled Excellence in Epoxy Flooring: Elevate Your Space with Confidence

Exceptional quality & durability
Request Service
Contact us today to request a quote or schedule a service!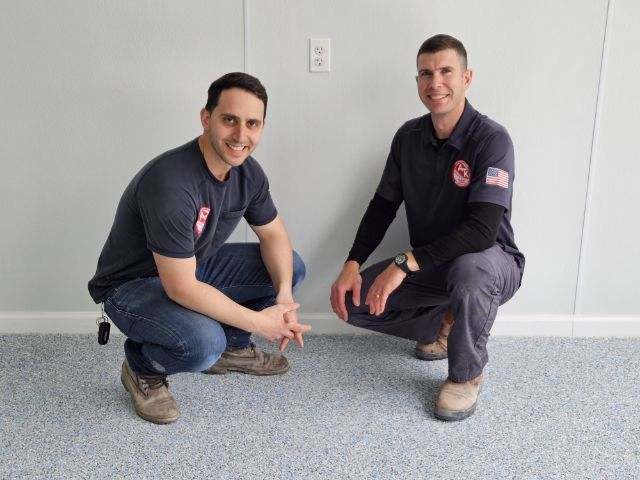 Experience You Can Trust

At ATK Epoxy Floors, we bring over 25 years of industry experience and expertise to every project. As a family-owned and operated business, we take pride in delivering superior-quality epoxy flooring solutions tailored to our customers' needs.
Does excellent work, particularly with details. Explained everything carefully to us before he started the job. He knew exactly what to do and how to do it. The garage floor turned out beautifully, and we are very pleased with the outcome.
I am extremely pleased with the job that ATK did on my garage floors. Andrew, the professional, who handled the job, provided me with a detailed explanation of the step-by-step process, and the material used. The work was completed on time, and the quality was outstanding. It was a truly wonderful experience to see how this young professionals take pride in their work.
Meaghan DeMartino
2023-07-06
Andrew and ATK are the best when it comes to epoxy. They are extremely knowledgeable, neat, detailed, and above all provide excellent quality. I couldn't be more happy with the results!
I am very happy and satisfied with the work completed by this company. I recently hired them to waterproof and epoxy my garage floor in the south shore of Staten Island. Andrew and his team are professional, knowledgeable and work hard to achieve the end result. He took his time explaining everything to me, going over various options and answering all questions and concerns that I had. Additionally, they were neat, clean and careful throughout the process. I would without any hesitation highly recommend to everyone.
Mildred Merlucci
2023-06-12
I recently had ATK Seamless Epoxy finish my garage floor, and I'm thrilled with the results. Andrew, , was punctual, professional, and exceptionally neat. The new epoxy finish looks beautiful, and I couldn't be happier with my garage floor. Highly recommended!
robert accardi
2023-06-01
Recently hired them to do our Epoxy/Seamless floor. Couldn't be more satisfied. Andrew and Rob were very helpful, knowledgeable & professional. They took there time and answered all questions i had. Will definitely be calling them back when needed. I highly recommend them to anyone looking for this type of work.......
We had our garage made over and the results were amazing. Our garage floor was really worn , chipped and uneven . The floors are now even , smooth and beautiful to look at. We love our garage space more than ever. They paid attention to every detail and went above and beyond to make everything look perfect. Very professional.
Have used this company a few times and the floors came out great every time plus prices are fair I would recommend this company to everyone I know
Andrew was very professional , knowledgeable and neat. The epoxy floor exceeded my expectations and will most certainly utilize his services again.
Joseph Trischitta
2022-10-29
Called Andrew and he returned my call promptly and set up a time to come see my garage for an estimate. He explained the process in detail answering all questions. On the day of application Andrew and his worker, Peter arrived on time and ready to work. Andrew is a perfectionist and takes pride in his work. Rare to see an owner/operator on the floor sanding and scraping. Clean, neat, thorough, he is involved throughout the whole process. Andrew even went out of his way to repair steps so they would have a perfect finished result. Garage floor came out beautiful. Professional experience is priceless. Would highly recommend contacting Andrew for any floor finishing needs. Very happy customer.
Our Blogs